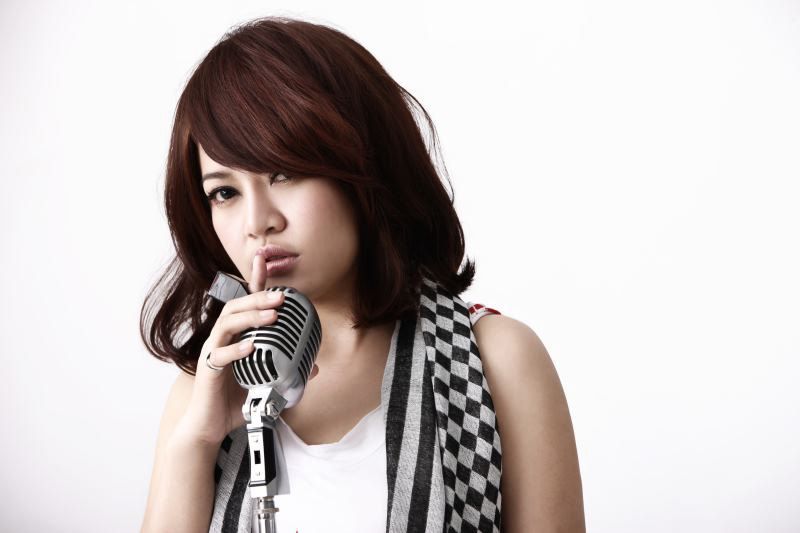 謝謝你放我走 - 戴愛玲

詞:黃鈺文,李惠群
曲:王振宇

突然間 不見了
枕頭旁不再是你的肩膀
就這樣 沒了 燃燒過後的天堂
總是顯得特別空蕩
一天天 爭執累積出的習慣
一張張 相機烙印的美好時光
Oh 那又怎樣
謝謝你 放我走
雖然你 沒有挽留
卻讓我對走下去的疑惑 一掃而空
就這樣 沒了 燃燒過後的天堂
總是顯得特別空蕩
一天天 爭執累積出的習慣
一張張 相機烙印的美好時光
Oh 那又怎樣
謝謝你 放我走
雖然你 沒有挽留
卻讓我對走下去的疑惑 一掃而空
謝謝你 放我走 雖然你 沒有挽留
卻讓我對走下去的疑惑 一掃而空
謝謝你 放我走
謝謝你曾愛過我 不必強求
該說分手就放手 讓自己看透
讓自己解脫

-
I actually was going to turn down this project when I got the call, because I wasn't confident that I could get the job done right and I didn't think I was gonna be able to come up with something cool to delivery the final product and make everyone happy as usual.  I talked to Bryan Lee (The executive producer for Ai) about how I felt, then he insisted on having me to give it a try.
He's old (I'm sorry Bryan) but very wise.  I thank him for insisting on having me because I would've lost the chance to push myself out of my comfort zone and become better on making Chinese ballads.
Andrew Chu 朱敬然 (David Tao) was her vocal producer on the track, did an amazing job on her vocals.  After the final mix came back from Peter Moshay, everyone was happy so yay. =)
Princess Ai is a real princess from her tribe.  Curious about her?  
I guess you can learn how to read Chinese like I did.  
https://zh.wikipedia.org/wiki/戴愛玲
​​​​​​​
https://zh.wikipedia.org/wiki/朱敬然