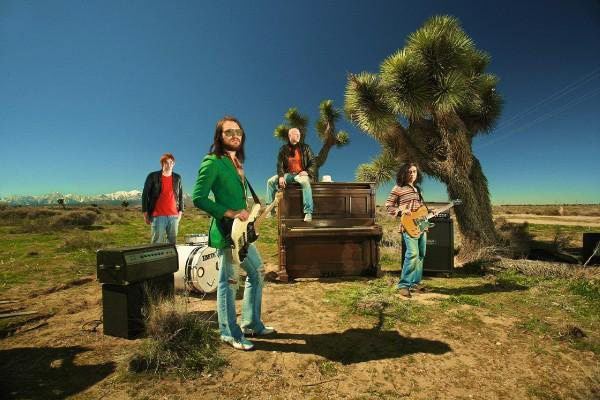 My personal favorite track from the artist "Daylight West"
Title: Circles
This is from the band's bio -
"The idea was simple: songs written from the heart, brutally honest, about the journey lead singer Jared Berry had been on the last few years of his life. He poured out his heart to his friend Adam as he encouraged him to lay it all out. Holding nothing back he allowed himself to be totally vulnerable. Sharing every emotion Jared was feeling about his life, his relationships, his career direction, his heartaches, and his frustrations in nearly every detail he could bear to reveal. It was hard, it was uncomfortable, but it was necessary. If he was going to sing his lungs out on stage, they would have to be words of truth."
I have been friends with these talented artists for years.  At the time, I was working full time at VFX companies in Santa Monica, California, then the project "Daylight West" brought us all together... we had a great fun working on the project.
Jared Berry - American Idol Finalist
Adam Lohrbach - Home Grown/New Years Day
Russell Dixon - New Years Day
Michael Schoolden - Wakefield/New Years Day
Eugene Pererras - (This guy plays everything and in every band on Earth)
Myself - Major slacker somehow got signed to Sony/ATV on a sunny day.
Some links to throwback the pop punk scene!
https://en.wikipedia.org/wiki/Home_Grown
https://en.wikipedia.org/wiki/New_Years_Day_(band)
https://en.wikipedia.org/wiki/Wakefield_(band)